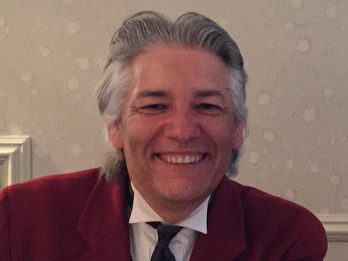 Javier Velasco has supplied dances for productions at the La Jolla Playhouse, Old Globe, and has a longstanding relationship with the San Diego Repertory Theatre, where he has staged and/or choreographed productions of A CHRISTMAS CAROL, CABARET, SUDS, HAIRSPRAY, TOMMY, IN THE HEIGHTS,THREE PENNY OPERA, VIOLET, and many others.
He has enjoyed many long creative relationships, having worked with: Luis Valdez on the 20th Anniversary production of ZOOT SUIT, BANDIDO, and CORRIDOS; composer Steve Gunderson on the premieres of SUDS (NYC) DIXIE HIGHWAY, BACK TO BACHARACH AND DAVID (NYC) the dance/theatre piece THE BRONTES/SECRET PLEASURES, SECRET TEARS, and most recently EVERYBODY'S TALKIN: THE MUSIC OF HARRY NILSSON; and Douglas Jacobs and Sam Woodhouse, founding directors of the San Diego Rep.
He currently serves as artistic director of the San Diego Ballet, having created over 100 original pieces for the company since its inception, including: 10 pieces in collaboration with composer David Burge, to commissioned scores and full length productions of ROMEO ET JULIET & DON JUAN: and the company's signature piece, the sizzling MAMBOMANIA. His ballet set to the poems of Kenneth Fearing, LOVE: 20 CENTS THE FIRST QUARTER MILE, was given the award for Best Choreography by the San Diego Area Dance Alliance, the third time he was honored by the organization.
Most recently, Mr. Velasco wrote and directed THE TOUGHEST GIRL ALIVE, which premiered at Moxie Theatre and had a successful run at the New York International Fringe Festival. Mr. Velasco was part of the San Diego Foundation's inaugural Creative Catalyst consortium, which allowed him to create the feminist musical, ETERNALLY BAD based on goddess myths from antiquity.