January 23, 2017    8PM
Don't miss out!
Although this presentation is free, seating is limited. Reservations can be made starting JANUARY 10.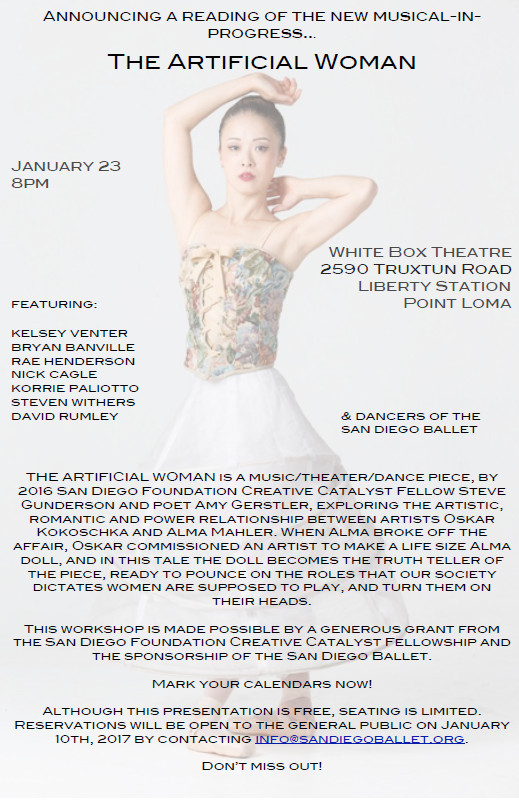 White Box Theatre
2590 Truxtun Road
Liberty Station
Point Loma
Featuring:
Kelsey Venter
Bryan Banville
Rae Henderson
Nick Cagle
Korrie Paliotto
Steve Withers
David Rumley
& Dancers of the San Diego Ballet
Contact Us regarding Reservations for this event!
Seating is limited.